Should I Get an Electric Toothbrush?
Electric Toothbrushes – Should I Get One?
Brushing your teeth twice a day for at least two minutes per time is one of the most important things you can do to keep your teeth and gums healthy. The American Dental Association (ADA) says that both manual and electric toothbrushes are effective at removing oral plaque that causes decay and disease. However, electric toothbrushes offer a variety of benefits that make them appealing.
An electric toothbrush makes automatic rapid bristle motions in either a back-and-forth or rotation movement. Electric toothbrushes are classified as sonic or ultrasonic, based on the speed of their movements. They may be powered by replaceable alkaline batteries or rechargeable lithium-ion batteries. Most models allow you to change the toothbrush head as needed and come with a timer, various brushing modes, and other features that provide convenience and accuracy.  
Pros of Electric Toothbrushes
Electric toothbrushes offer thorough yet gentle cleaning.
A study published in 2019 in the Journal of Clinical Periodontology looked at the long-term effect of powered toothbrushes on oral health in adults. The results of this study showed that electric toothbrushes resulted in 22% less gum recession and 18% less tooth decay over an 11-year period.
Electric toothbrushes provide features such timers, various brushing modes, and even smartphone integration that help with brushing accuracy and convenience.
Electric toothbrushes allow people with conditions like arthritis, carpal tunnel syndrome, or developmental disabilities to brush effectively and without pain.
Kids often find powered toothbrushes easier to use and more fun.
A study published in 2021 found that electric toothbrushes "reduced significantly more plaque than a manual toothbrush in two pediatric age groups (3-6 years and 7-9 years)."
Electric toothbrushes may be particularly helpful for people with orthodontic appliances, such as braces, because they make brushing easier.
Cons of Electric Toothbrushes
The cost of electric toothbrushes is considerably more than the cost of manual toothbrushes. Electric toothbrushes range from $10 for models with replaceable batteries to more than $200 for models with rechargeable lithium-ion batteries
Finding the right replacement head for your electric toothbrush may not always be easy or convenient.
Some people do not like the vibrating feeling or increased movement of saliva in the mouth that are associated with electric toothbrushes.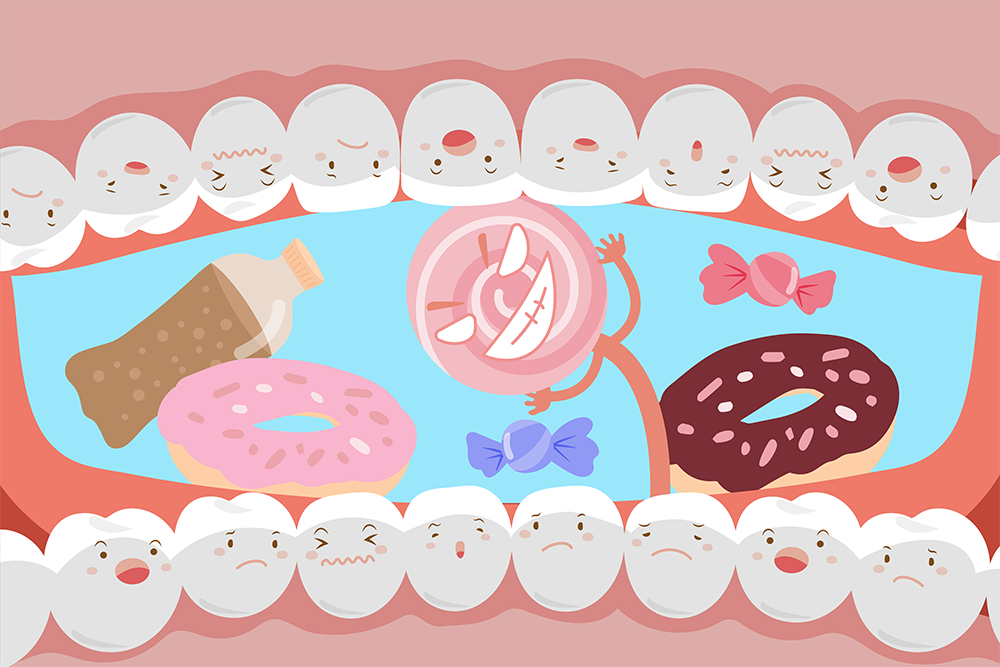 In the end, your choice of toothbrush is a personal decision. "Even the most expensive electric toothbrush won't help if your brushing technique is wrong," says Dr. Frank Crain. With the right technique, both manual and electric toothbrushes are effective at keeping your teeth and gums healthy. An electric toothbrush may just make it easier.
The staff at St. Croix Family Dentistry are happy to talk with you about the use of an electric toothbrush. You can also research models, features, and prices on the Internet. Make sure to look for the ADA Seal of Approval and don't forget to consider the cost and availability of replacement heads. When you start using an electric toothbrush, give yourself time to get used to the vibration and make sure you read the instructions to ensure you charge and care for your toothbrush appropriately.
https://onlinelibrary.wiley.com/doi/10.1111/jcpe.13126
https://pubmed.ncbi.nlm.nih.gov/33225464/
we are part of your community
We proudly Serve the Entire St. croix Valley!
We serve the entire St. Croix Valley, including St. Croix Falls, Taylors Falls, Osceola, Turtle Lake & Grantsburg areas. Our full service dental clinic can still ensure you have the best dental hygiene possible. New patients are always welcome, so come visit us today to discuss your options. You'll see for yourself why patient satisfaction is so high. Our friendly staff are more than happy to help!
We'd love to hear from you.